The Castletown Inn, Celbridge, Co. Kildare
After days of careful consideration we have made the decision to close with immediate effect until further notice.
The safety of our customers & our staff is our priority in making this decision.
We would like to thank you all in your cooperation & understanding in this matter. Stay safe.
See you all very soon hopefully.
The Castletown staff...
What's on at The Castletown Inn ...
Wednesday 5th February
Trad Session ... live music and craic  ... 9.30pm
Wednesday 12th February
Trad Session ... live music and craic  ... 9.30pm
Friday 14th February
Music Bingo ... with Keith Shanley (103 Midlands FM)  ... 9.30pm
Wednesday 19th February
Trad Session ... live music and craic  ... 9.30pm
Wednesday 26th February
Trad Session ... live music and craic  ... 9.30pm
Friday 28th February
Quiz Night ... with Keith Shanley (103 Midlands FM)  ... 9.30pm
Wednesday 4th March
Trad Session ... live music and craic  ... 9.30pm
Wednesday 11th March
Trad Session ... live music and craic  ... 9.30pm
Friday 13th March
Music Bingo ... with Keith Shanley (103 Midlands FM)  ... 9.30pm
Wednesday 18th March
Trad Session ... live music and craic  ... 9.30pm
Wednesday 25th March
Trad Session ... live music and craic  ... 9.30pm
Friday 27th March
Quiz Night ... with Keith Shanley (103 Midlands FM)  ... 9.30pm
Traditional Irish Music Session
A great traditional Irish music from Charlotte and friends.
Musicians welcome to join in ... 9.30pm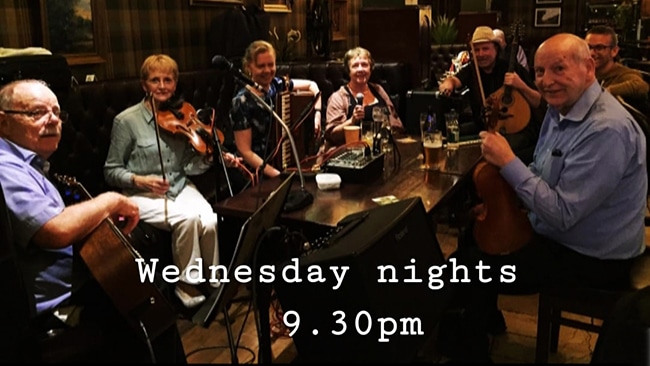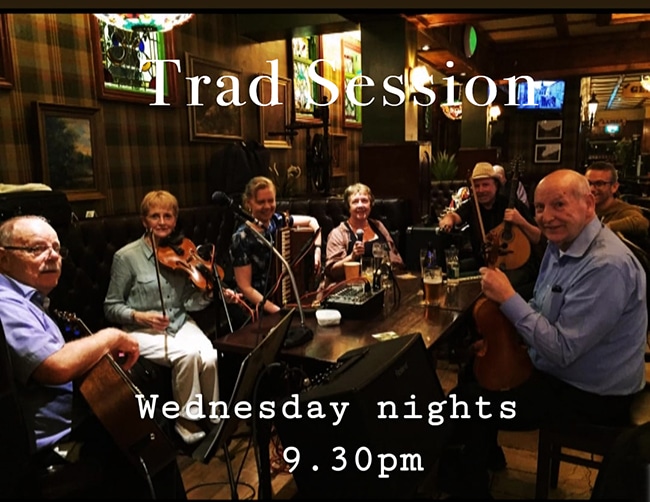 Traditional Irish Music Session